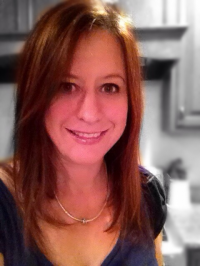 Clever, inviting copy that entices customers to benefit from your awesomeness.
You and your business are naturally, totally awesome (just like me). But, your customers DON'T CARE how great you are; they care about how they can benefit from your greatness.
When the message conveyed is an "All about me" monologue, we unknowingly shape-shift into that boorish cocktail party guest everyone runs from. Don't be that dude. Instead...
I'll help your website, blog, print materials and business communications start a personable, yet professional, two-way conversation that flows naturally, shares information your customers will value, and is responsive to their needs.
Twitter: @writewordwit LinkedIn: Wendy Lees
Expertise Copywriting and fiction writing follow a common path to success. Nothing hooks a reader/customer like a good story. The only difference is with copywriting, the stories are true. Let me help you tell yours. I write everything from articles to zoo signage . . . professional bios, product blurbs & online dating profiles . . . and discreetly ghostwritten business communications (nobody will ever know it wasn't penned by you). And, as an obsessive-compulsive editor, I welcome the opportunity to review any of your existing materials to feed my addiction to making writing shine.
Skills The biggest challenge of any writing isn't to persuade, educate, or inform. It's to get read at all, especially when the average adult attention span is only 8 seconds long (That's shorter than a goldfish). The title or headline must catapult the reader to the first sentence. The first sentence must propel the reader to the second, and so on. How can I help you make the most of every second?
Location I live in the Greater New York Area, but work with clients worldwide.